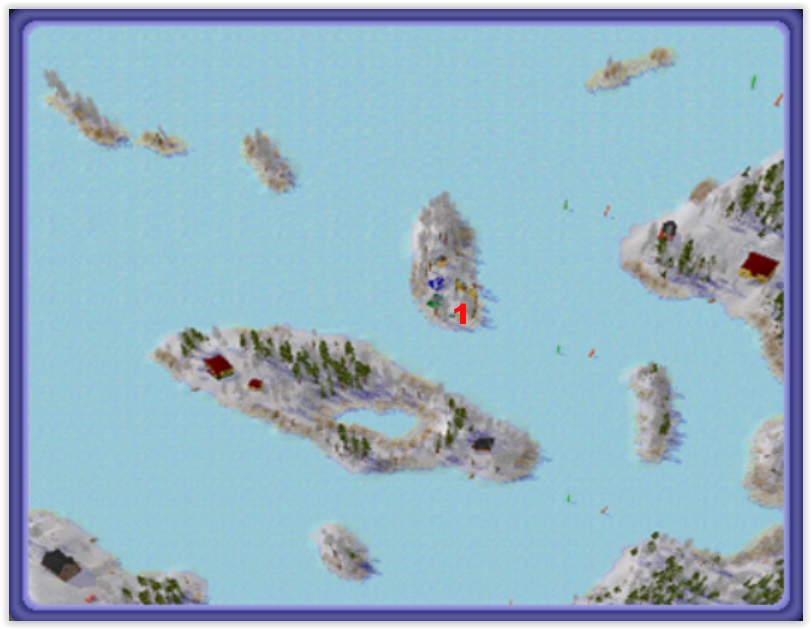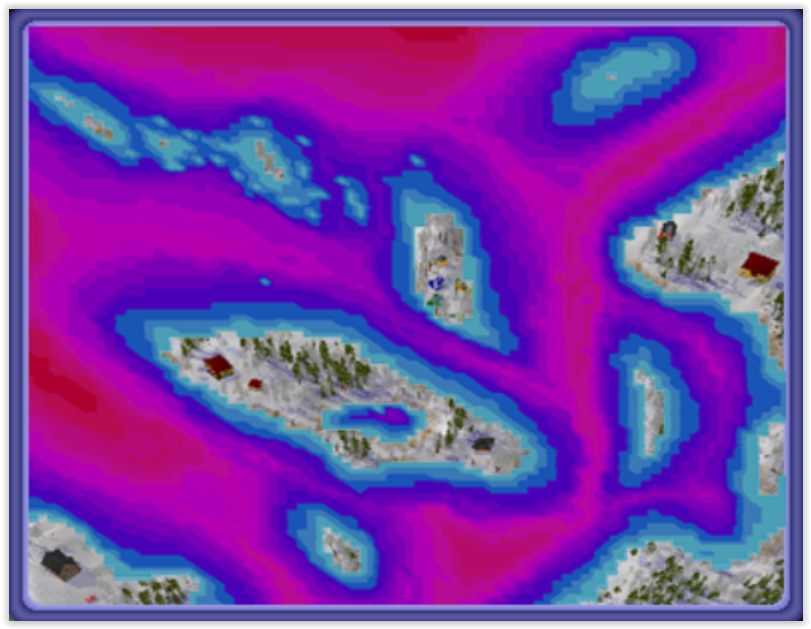 Lake: Koivusaaren matalikko
Start Places:
Description:
Lake:
The area of Koivusaari is part of a bigger sea bay, with an average sized river flowing down to it. The river brings fresh water to the bay, which reflects also to fish species. There are some shallows and straits in the area, which have good reputation as fishing places. The deeper spots around the shallows provide nice hides for bigger fish as well.
Fishing:
This area, known as "Koivusaaren matalikko" (Koivusaari shallow), is know of its big perch. The open lake and its straits are also famous among zander-hunters. The shoreline and its nearby range is populated by the small perch, roach and pike.
Fish:
Perch, Ruffe, Roach, Pike, Zander, Bleak, Bream, Silver Bream, Rudd, Ide, Trout, White Fish, Chub, Crucian carp, Viviparous, Bull-rout, Three-spined stickleback, Burbot.
Species / obtained: 18 / 18
---
TOP-5 Largest fish by species
| | Rank | Player | Weight | Species | Lake | Date |
| --- | --- | --- | --- | --- | --- | --- |
| | 1. | Alio46 | 1030 g | Perch | Koivusaaren matalikko | 18.04.2017 |
| | 2. | JoK | 1009 g | Perch | Koivusaaren matalikko | 22.04.2013 |
| | 3. | kala-taavetti | 984 g | Perch | Koivusaaren matalikko | 02.06.2016 |
| | 4. | Metrin Slerba | 952 g | Perch | Koivusaaren matalikko | 03.02.2017 |
| | 5. | Szopen | 949 g | Perch | Koivusaaren matalikko | 23.01.2014 |
| | 1. | y | 3777 g | Pike | Koivusaaren matalikko | 06.04.2017 |
| | 2. | Marcex | 3314 g | Pike | Koivusaaren matalikko | 19.05.2013 |
| | 3. | skyliners21 | 2668 g | Pike | Koivusaaren matalikko | 23.02.2018 |
| | 4. | kilpura | 2546 g | Pike | Koivusaaren matalikko | 09.04.2017 |
| | 5. | Daiva | 2446 g | Pike | Koivusaaren matalikko | 12.02.2017 |
| | 1. | valdoo | 269 g | Bull-rout | Koivusaaren matalikko | 09.04.2019 |
| | 2. | ARCHII [PL] | 256 g | Bull-rout | Koivusaaren matalikko | 23.12.2013 |
| | 3. | Papsik | 256 g | Bull-rout | Koivusaaren matalikko | 25.07.2014 |
| | 4. | Smuffe | 253 g | Bull-rout | Koivusaaren matalikko | 09.07.2018 |
| | 5. | total | 251 g | Bull-rout | Koivusaaren matalikko | 05.10.2017 |
| | 1. | Anakondah Jr (C) | 63 g | Ruffe | Koivusaaren matalikko | 08.12.2016 |
| | 2. | Köbi | 63 g | Ruffe | Koivusaaren matalikko | 05.09.2018 |
| | 3. | Havi | 62 g | Ruffe | Koivusaaren matalikko | 13.09.2013 |
| | 4. | Khon | 62 g | Ruffe | Koivusaaren matalikko | 18.11.2014 |
| | 5. | Lupu 10 | 62 g | Ruffe | Koivusaaren matalikko | 05.12.2015 |
| | 1. | Grafas | 80 g | Viviparous | Koivusaaren matalikko | 09.04.2016 |
| | 2. | Skujevskis | 76 g | Viviparous | Koivusaaren matalikko | 31.03.2019 |
| | 3. | olegan63rus | 75 g | Viviparous | Koivusaaren matalikko | 29.11.2016 |
| | 4. | yural | 74 g | Viviparous | Koivusaaren matalikko | 12.06.2016 |
| | 5. | COOL | 74 g | Viviparous | Koivusaaren matalikko | 17.11.2016 |
| | 1. | nikis80 | 12 g | Three-spined stickleback | Koivusaaren matalikko | 16.01.2017 |
| | 2. | Remi | 11 g | Three-spined stickleback | Koivusaaren matalikko | 18.02.2014 |
| | 3. | Seija | 11 g | Three-spined stickleback | Koivusaaren matalikko | 06.11.2014 |
| | 4. | Puolesta | 11 g | Three-spined stickleback | Koivusaaren matalikko | 10.11.2015 |
| | 5. | VOLVO | 11 g | Three-spined stickleback | Koivusaaren matalikko | 09.04.2017 |
| | 1. | Pantse T | 2122 g | Zander | Koivusaaren matalikko | 01.06.2015 |
| | 2. | Cousen | 2081 g | Zander | Koivusaaren matalikko | 01.05.2016 |
| | 3. | LSKisa | 2061 g | Zander | Koivusaaren matalikko | 05.05.2017 |
| | 4. | Ilari | 2029 g | Zander | Koivusaaren matalikko | 07.04.2017 |
| | 5. | JMT | 2027 g | Zander | Koivusaaren matalikko | 25.11.2014 |
| | 1. | TOMPPA 66 | 1002 g | Bream | Koivusaaren matalikko | 24.12.2013 |
| | 2. | andrzej | 983 g | Bream | Koivusaaren matalikko | 19.09.2013 |
| | 3. | nathalie | 972 g | Bream | Koivusaaren matalikko | 07.02.2017 |
| | 4. | Teemu (Procyon II) | 963 g | Bream | Koivusaaren matalikko | 05.11.2018 |
| | 5. | Twister523 | 952 g | Bream | Koivusaaren matalikko | 22.02.2017 |
| | 1. | "Anakonda" | 5224 g | Burbot | Koivusaaren matalikko | 04.05.2016 |
| | 2. | Makkeri | 5194 g | Burbot | Koivusaaren matalikko | 10.12.2013 |
| | 3. | raija | 5133 g | Burbot | Koivusaaren matalikko | 14.10.2013 |
| | 4. | Eugene-74 | 4911 g | Burbot | Koivusaaren matalikko | 01.01.2015 |
| | 5. | ViVe | 4876 g | Burbot | Koivusaaren matalikko | 05.05.2016 |
| | 1. | hauen leuka | 167 g | Silver bream | Koivusaaren matalikko | 13.01.2017 |
| | 2. | Quu_Ukko | 166 g | Silver bream | Koivusaaren matalikko | 08.11.2019 |
| | 3. | Happikato | 163 g | Silver bream | Koivusaaren matalikko | 25.10.2017 |
| | 4. | LD50FIN | 163 g | Silver bream | Koivusaaren matalikko | 21.10.2018 |
| | 5. | spinpro | 163 g | Silver bream | Koivusaaren matalikko | 18.09.2019 |
| | 1. | Bul*var | 86 g | Crucian carp | Koivusaaren matalikko | 27.05.2016 |
| | 2. | *Kharon* | 51 g | Crucian carp | Koivusaaren matalikko | 21.10.2016 |
| | 3. | Karhunkaataja | 38 g | Crucian carp | Koivusaaren matalikko | 07.06.2016 |
| | 4. | Kharon | 34 g | Crucian carp | Koivusaaren matalikko | 05.09.2018 |
| | 5. | aku ankka | 32 g | Crucian carp | Koivusaaren matalikko | 06.01.2020 |
| | 1. | syrjapau | 45 g | Bleak | Koivusaaren matalikko | 21.03.2014 |
| | 2. | huju_ | 45 g | Bleak | Koivusaaren matalikko | 24.09.2015 |
| | 3. | JulmaJorma | 45 g | Bleak | Koivusaaren matalikko | 17.12.2016 |
| | 4. | Terminator | 44 g | Bleak | Koivusaaren matalikko | 16.07.2013 |
| | 5. | Rapolas | 44 g | Bleak | Koivusaaren matalikko | 20.08.2013 |
| | 1. | Kaitsu | 131 g | Roach | Koivusaaren matalikko | 19.11.2017 |
| | 2. | Holssi | 120 g | Roach | Koivusaaren matalikko | 10.01.2018 |
| | 3. | Mistika | 119 g | Roach | Koivusaaren matalikko | 17.11.2013 |
| | 4. | Firefox | 119 g | Roach | Koivusaaren matalikko | 27.02.2014 |
| | 5. | Shustov | 119 g | Roach | Koivusaaren matalikko | 21.07.2014 |
| | 1. | Shustov | 938 g | Ide | Koivusaaren matalikko | 14.01.2015 |
| | 2. | aku ankka | 928 g | Ide | Koivusaaren matalikko | 05.09.2017 |
| | 3. | Tukas | 919 g | Ide | Koivusaaren matalikko | 04.11.2019 |
| | 4. | prusis | 915 g | Ide | Koivusaaren matalikko | 04.05.2016 |
| | 5. | Jedi | 910 g | Ide | Koivusaaren matalikko | 16.04.2013 |
| | 1. | JMT | 981 g | Whitefish | Koivusaaren matalikko | 22.07.2016 |
| | 2. | anglerbrian | 978 g | Whitefish | Koivusaaren matalikko | 11.01.2017 |
| | 3. | plumps | 966 g | Whitefish | Koivusaaren matalikko | 16.02.2016 |
| | 4. | jalmari[TKN] | 944 g | Whitefish | Koivusaaren matalikko | 03.09.2016 |
| | 5. | Anakondah Jr (C) | 895 g | Whitefish | Koivusaaren matalikko | 05.01.2020 |
| | 1. | Bul*var | 366 g | Rudd | Koivusaaren matalikko | 21.05.2016 |
| | 2. | tarmo lähikauppias | 366 g | Rudd | Koivusaaren matalikko | 01.05.2017 |
| | 3. | Terminator | 365 g | Rudd | Koivusaaren matalikko | 09.01.2014 |
| | 4. | Viktor(Lvov) | 365 g | Rudd | Koivusaaren matalikko | 06.05.2014 |
| | 5. | Ded 1 | 365 g | Rudd | Koivusaaren matalikko | 13.08.2017 |
| | 1. | Jönssii | 2014 g | Trout | Koivusaaren matalikko | 14.01.2018 |
| | 2. | andyfischer | 1967 g | Trout | Koivusaaren matalikko | 08.10.2019 |
| | 3. | MJHR | 1859 g | Trout | Koivusaaren matalikko | 28.05.2017 |
| | 4. | LD50 FIN | 1803 g | Trout | Koivusaaren matalikko | 01.05.2017 |
| | 5. | *Memmu* | 1800 g | Trout | Koivusaaren matalikko | 07.05.2017 |
| | 1. | Anatoliu RUS | 537 g | Chub | Koivusaaren matalikko | 10.12.2019 |
| | 2. | Holssi | 490 g | Chub | Koivusaaren matalikko | 17.04.2013 |
| | 3. | Metu | 481 g | Chub | Koivusaaren matalikko | 04.10.2017 |
| | 4. | bbulba | 453 g | Chub | Koivusaaren matalikko | 29.12.2013 |
| | 5. | Lupu 21 | 444 g | Chub | Koivusaaren matalikko | 05.12.2017 |
TOP-5 Best results in total weight
| | Rank | Time/Min. | Player | Weight | Lake | Date |
| --- | --- | --- | --- | --- | --- | --- |
| | 1. | 10 | Pefletti | 6877 g | Koivusaaren matalikko | 13.08.2013 |
| | 2. | 10 | Spurgumään | 5892 g | Koivusaaren matalikko | 22.10.2019 |
| | 3. | 10 | ESME | 5274 g | Koivusaaren matalikko | 03.10.2019 |
| | 4. | 10 | KU_KU | 5150 g | Koivusaaren matalikko | 21.05.2013 |
| | 5. | 10 | barbadun | 4815 g | Koivusaaren matalikko | 18.09.2019 |
| | 1. | 15 | Nökerö | 9979 g | Koivusaaren matalikko | 08.12.2013 |
| | 2. | 15 | sven | 9661 g | Koivusaaren matalikko | 17.03.2019 |
| | 3. | 15 | barbadun | 9440 g | Koivusaaren matalikko | 09.09.2019 |
| | 4. | 15 | ISAENN | 9164 g | Koivusaaren matalikko | 11.02.2019 |
| | 5. | 15 | jaristo | 8885 g | Koivusaaren matalikko | 23.02.2019 |
| | 1. | 30 | Somm | 18756 g | Koivusaaren matalikko | 13.09.2013 |
| | 2. | 30 | Tonza_888 | 17938 g | Koivusaaren matalikko | 16.10.2017 |
| | 3. | 30 | sven | 16595 g | Koivusaaren matalikko | 25.07.2017 |
| | 4. | 30 | Epi | 16508 g | Koivusaaren matalikko | 06.01.2020 |
| | 5. | 30 | ALEX-74 | 16353 g | Koivusaaren matalikko | 06.02.2018 |
| | 1. | 60 | ED | 23020 g | Koivusaaren matalikko | 01.01.2018 |
| | 2. | 60 | Cousen | 22489 g | Koivusaaren matalikko | 05.01.2014 |
| | 3. | 60 | Bender (C) | 22073 g | Koivusaaren matalikko | 23.06.2019 |
| | 4. | 60 | Happikato | 20515 g | Koivusaaren matalikko | 19.03.2014 |
| | 5. | 60 | Anatoliu RUS | 19727 g | Koivusaaren matalikko | 14.06.2013 |
| | 1. | 90 | Teemu (Procyon II) | 23896 g | Koivusaaren matalikko | 23.01.2020 |
| | 2. | 90 | Nick1972 | 19400 g | Koivusaaren matalikko | 04.01.2014 |
| | 3. | 90 | Ozzman | 17517 g | Koivusaaren matalikko | 16.01.2020 |
| | 4. | 90 | Mistika | 16053 g | Koivusaaren matalikko | 04.01.2014 |
| | 5. | 90 | NEST | 15298 g | Koivusaaren matalikko | 04.01.2014 |
| | 1. | 120 | ESME | 41148 g | Koivusaaren matalikko | 10.01.2020 |
| | 2. | 120 | Kala-Vale | 20902 g | Koivusaaren matalikko | 05.12.2015 |
| | 3. | 120 | Ozzman | 15373 g | Koivusaaren matalikko | 21.02.2019 |
| | 4. | 120 | Saps | 11810 g | Koivusaaren matalikko | 02.11.2013 |
| | 5. | 120 | Lupu 10 | 4519 g | Koivusaaren matalikko | 18.02.2019 |