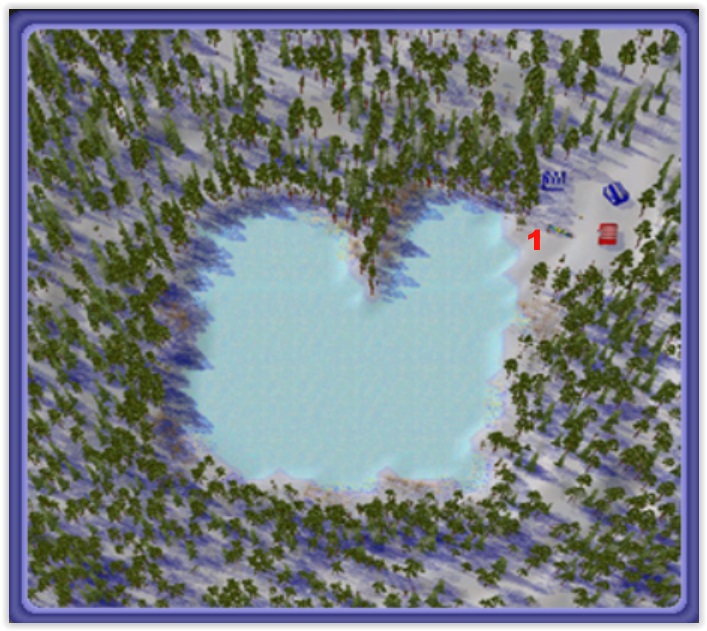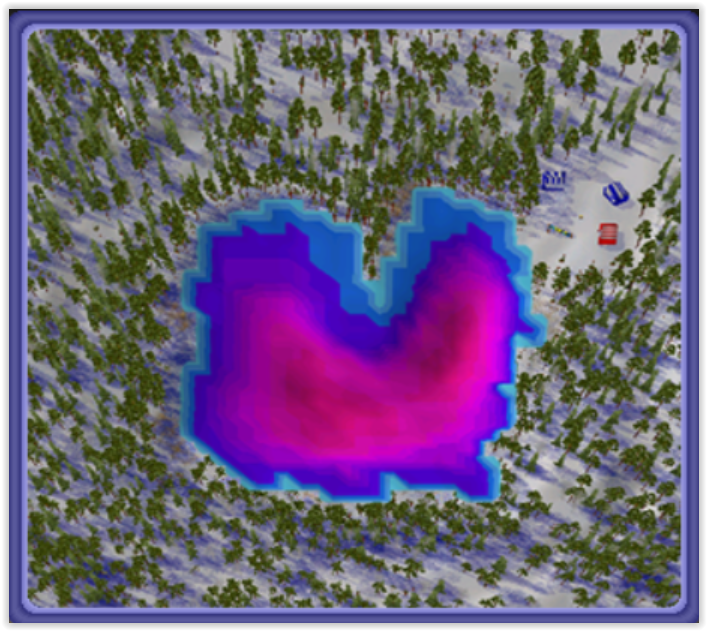 Lake: Särkijärvi
Start Places:
Description:
Lake:
Särkijärvi is a small pond in the deep forest. The most common fish to catch is a tiny perch, but on overall the roach is the dominating species. They exist vastly because of the small pike population. Water is clear and the bottom is partly covered by sand.
Fishing:
The perch are typically small, but the roach can help you to achieve better competition result. Occasional rudd or silver bream is also a nice surprise as they typically are bigger than the perch.
Fish:
Perch, Roach, Silver bream, Rudd, Pike, Ruffe, Zope.
Species / obtained: 7 / 7
---
TOP-5 Largest fish by species
| | Rank | Player | Weight | Species | Lake | Date |
| --- | --- | --- | --- | --- | --- | --- |
| | 1. | Mistika | 374 g | Perch | Särkijärvi | 22.05.2013 |
| | 2. | Nöppis | 347 g | Perch | Särkijärvi | 23.07.2013 |
| | 3. | szczwanyser | 345 g | Perch | Särkijärvi | 28.06.2013 |
| | 4. | Riitta M. | 345 g | Perch | Särkijärvi | 27.02.2017 |
| | 5. | Gatis77 | 339 g | Perch | Särkijärvi | 01.07.2013 |
| | 1. | *Memmu* | 2699 g | Pike | Särkijärvi | 27.10.2019 |
| | 2. | Vip | 2669 g | Pike | Särkijärvi | 18.07.2015 |
| | 3. | Nökerö | 2644 g | Pike | Särkijärvi | 10.11.2019 |
| | 4. | Gatis 333 | 2611 g | Pike | Särkijärvi | 17.01.2018 |
| | 5. | Juha T. | 2531 g | Pike | Särkijärvi | 02.02.2016 |
| | 1. | Spawciu | 27 g | Ruffe | Särkijärvi | 19.05.2014 |
| | 2. | S-driver | 27 g | Ruffe | Särkijärvi | 25.06.2014 |
| | 3. | Rampe | 27 g | Ruffe | Särkijärvi | 16.09.2014 |
| | 4. | Jörde | 27 g | Ruffe | Särkijärvi | 26.11.2014 |
| | 5. | Ritbe | 27 g | Ruffe | Särkijärvi | 31.10.2016 |
| | 1. | Poki | 286 g | Silver bream | Särkijärvi | 08.03.2014 |
| | 2. | ViVe | 286 g | Silver bream | Särkijärvi | 23.04.2014 |
| | 3. | J@k | 286 g | Silver bream | Särkijärvi | 06.12.2014 |
| | 4. | Alekzander | 286 g | Silver bream | Särkijärvi | 13.10.2015 |
| | 5. | Privet | 286 g | Silver bream | Särkijärvi | 27.01.2017 |
| | 1. | Gierek | 97 g | Roach | Särkijärvi | 26.04.2013 |
| | 2. | aslakki | 97 g | Roach | Särkijärvi | 27.06.2013 |
| | 3. | Mathaeus_23 | 97 g | Roach | Särkijärvi | 14.09.2013 |
| | 4. | pazdzioch8555 | 97 g | Roach | Särkijärvi | 18.09.2013 |
| | 5. | Kingfisher | 97 g | Roach | Särkijärvi | 12.10.2013 |
| | 1. | FILL | 515 g | Rudd | Särkijärvi | 26.11.2016 |
| | 2. | Gintaras | 507 g | Rudd | Särkijärvi | 04.08.2018 |
| | 3. | Aarre | 499 g | Rudd | Särkijärvi | 22.10.2015 |
| | 4. | papa lv | 489 g | Rudd | Särkijärvi | 21.03.2018 |
| | 5. | Muris | 489 g | Rudd | Särkijärvi | 06.07.2019 |
| | 1. | Tuula Koo | 248 g | Zope | Särkijärvi | 07.08.2013 |
| | 2. | Rampe | 248 g | Zope | Särkijärvi | 06.05.2015 |
| | 3. | Oleg1 | 244 g | Zope | Särkijärvi | 07.09.2013 |
| | 4. | Kuke | 244 g | Zope | Särkijärvi | 05.11.2013 |
| | 5. | toke | 244 g | Zope | Särkijärvi | 28.07.2015 |
TOP-5 Best results in total weight
| | Rank | Time/Min. | Player | Weight | Lake | Date |
| --- | --- | --- | --- | --- | --- | --- |
| | 1. | 10 | Pefletti | 2990 g | Särkijärvi | 26.01.2020 |
| | 2. | 10 | (C)JAWI | 2958 g | Särkijärvi | 19.12.2016 |
| | 3. | 10 | Qkkeli | 2846 g | Särkijärvi | 28.04.2016 |
| | 4. | 10 | Nikke | 2577 g | Särkijärvi | 01.09.2013 |
| | 5. | 10 | Anr | 2234 g | Särkijärvi | 10.04.2016 |
| | 1. | 15 | Jymy | 4967 g | Särkijärvi | 20.10.2013 |
| | 2. | 15 | Ozzman | 4861 g | Särkijärvi | 20.12.2013 |
| | 3. | 15 | Jocas | 4789 g | Särkijärvi | 19.12.2016 |
| | 4. | 15 | jalmari[TKN] | 4399 g | Särkijärvi | 30.11.2017 |
| | 5. | 15 | Gatis77 | 4231 g | Särkijärvi | 25.03.2014 |
| | 1. | 30 | exte | 7307 g | Särkijärvi | 15.07.2015 |
| | 2. | 30 | Penaw | 7293 g | Särkijärvi | 16.07.2016 |
| | 3. | 30 | Tane | 7104 g | Särkijärvi | 22.01.2014 |
| | 4. | 30 | NatoTaimen | 7017 g | Särkijärvi | 05.11.2019 |
| | 5. | 30 | $T$ | 6873 g | Särkijärvi | 05.11.2019 |
| | 1. | 60 | Ozzman | 9162 g | Särkijärvi | 06.02.2020 |
| | 2. | 60 | Anatoliu RUS | 7350 g | Särkijärvi | 23.11.2013 |
| | 3. | 60 | Leszek2 | 6853 g | Särkijärvi | 14.08.2016 |
| | 4. | 60 | Tössö | 5339 g | Särkijärvi | 04.11.2017 |
| | 5. | 60 | MICCONI | 5145 g | Särkijärvi | 09.11.2013 |
| | 1. | 90 | Ozzman | 10281 g | Särkijärvi | 10.04.2019 |
| | 2. | 90 | Lupu 10 | 4566 g | Särkijärvi | 20.05.2019 |
| | 1. | 120 | ESME | 11712 g | Särkijärvi | 03.04.2019 |
| | 2. | 120 | Kuha-Kalle | 9155 g | Särkijärvi | 04.04.2019 |
| | 3. | 120 | Lupu 10 | 5023 g | Särkijärvi | 20.03.2019 |