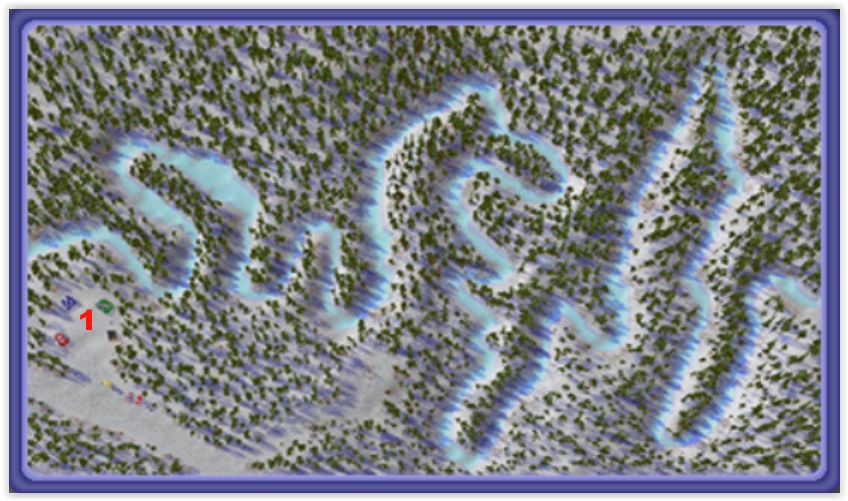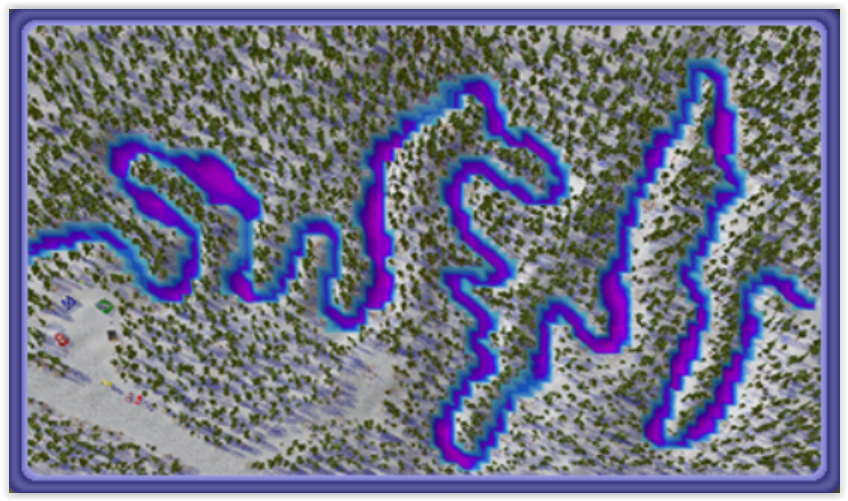 Lake: Korpipuro
Start Places:
Description:
Lake:
Korpipuro is a narrow but quite deep stream located on a hilly terrain, deep in old forest. Deeper spots make it suitable place for fish also in the winter. Water color is typically clear but because of the slow water flow it can occat(s)ionally turn dark fast. River does not have any big stones, rapids or deeper spots which can make it challenging to find the fish.
Fishing:
Korpipuro was known earlier as a place full of small trout. Afterwards brook trout was put to the river, and it quickly became the main target for fishing. Fish are quite shy, so it's hard to get more than a few from the same hole.
Fish:
Brook Trout, Trout, Pike, Perch, Roach.
Species / obtained: 5 / 5
---
TOP-5 Largest fish by species
| | Rank | Player | Weight | Species | Lake | Date |
| --- | --- | --- | --- | --- | --- | --- |
| | 1. | gunis(irl) | 104 g | Perch | Korpipuro | 03.01.2017 |
| | 2. | yural | 86 g | Perch | Korpipuro | 09.02.2020 |
| | 3. | Tonza_888 | 82 g | Perch | Korpipuro | 14.09.2019 |
| | 4. | ED | 78 g | Perch | Korpipuro | 04.10.2018 |
| | 5. | Ketturi 56 | 77 g | Perch | Korpipuro | 27.11.2016 |
| | 1. | Muropaketti | 961 g | Pike | Korpipuro | 27.04.2016 |
| | 2. | barbadun | 947 g | Pike | Korpipuro | 27.08.2019 |
| | 3. | vikmars | 908 g | Pike | Korpipuro | 17.08.2016 |
| | 4. | Aigars. | 908 g | Pike | Korpipuro | 05.11.2018 |
| | 5. | Peksii | 907 g | Pike | Korpipuro | 07.03.2017 |
| | 1. | *Kharon* | 606 g | Brook trout | Korpipuro | 28.12.2016 |
| | 2. | stalevar (A) | 574 g | Brook trout | Korpipuro | 28.08.2013 |
| | 3. | veijo-vaari | 574 g | Brook trout | Korpipuro | 09.05.2014 |
| | 4. | eemail | 572 g | Brook trout | Korpipuro | 04.02.2018 |
| | 5. | mr-YK | 571 g | Brook trout | Korpipuro | 07.07.2017 |
| | 1. | aku ankka | 59 g | Roach | Korpipuro | 13.04.2019 |
| | 2. | Johaidi | 56 g | Roach | Korpipuro | 10.10.2017 |
| | 3. | lareman | 56 g | Roach | Korpipuro | 24.10.2017 |
| | 4. | Happikato | 55 g | Roach | Korpipuro | 02.12.2018 |
| | 5. | Leszek2 | 54 g | Roach | Korpipuro | 14.10.2016 |
| | 1. | lareman | 751 g | Trout | Korpipuro | 18.08.2018 |
| | 2. | **Zemledus.Lv** | 737 g | Trout | Korpipuro | 28.09.2014 |
| | 3. | Lupu 10 | 730 g | Trout | Korpipuro | 13.07.2015 |
| | 4. | COOL | 705 g | Trout | Korpipuro | 19.10.2013 |
| | 5. | Rampe | 696 g | Trout | Korpipuro | 29.08.2016 |
TOP-5 Best results in total weight
| | Rank | Time/Min. | Player | Weight | Lake | Date |
| --- | --- | --- | --- | --- | --- | --- |
| | 1. | 10 | exte | 2722 g | Korpipuro | 19.02.2018 |
| | 2. | 10 | lareman | 2366 g | Korpipuro | 29.10.2017 |
| | 3. | 10 | Guntars[VMK] | 1928 g | Korpipuro | 10.09.2014 |
| | 4. | 10 | barbadun | 1800 g | Korpipuro | 27.08.2019 |
| | 5. | 10 | ille | 1766 g | Korpipuro | 23.02.2014 |
| | 1. | 15 | lareman | 3313 g | Korpipuro | 05.01.2018 |
| | 2. | 15 | "Anakonda" | 2966 g | Korpipuro | 03.03.2019 |
| | 3. | 15 | exte | 2857 g | Korpipuro | 10.07.2013 |
| | 4. | 15 | Rampe | 2841 g | Korpipuro | 29.11.2014 |
| | 5. | 15 | Epi | 2838 g | Korpipuro | 25.12.2014 |
| | 1. | 30 | lareman | 5417 g | Korpipuro | 31.08.2018 |
| | 2. | 30 | Epi | 5288 g | Korpipuro | 30.08.2019 |
| | 3. | 30 | aku ankka | 5187 g | Korpipuro | 23.12.2019 |
| | 4. | 30 | Morgenstond | 4343 g | Korpipuro | 03.03.2017 |
| | 5. | 30 | exte | 4173 g | Korpipuro | 18.02.2015 |
| | 1. | 60 | lareman | 7047 g | Korpipuro | 09.10.2017 |
| | 2. | 60 | exte | 6213 g | Korpipuro | 17.01.2018 |
| | 3. | 60 | *Memmu* | 5043 g | Korpipuro | 07.03.2019 |
| | 4. | 60 | Anatoliu RUS | 4625 g | Korpipuro | 21.12.2013 |
| | 5. | 60 | ESME | 4618 g | Korpipuro | 11.01.2020 |
| | 1. | 90 | lareman | 8376 g | Korpipuro | 07.11.2017 |
| | 2. | 90 | Lupu 10 | 4493 g | Korpipuro | 06.05.2019 |
| | 3. | 90 | Kuha-Kalle | 1117 g | Korpipuro | 25.02.2019 |
| | 1. | 120 | lareman | 11692 g | Korpipuro | 07.01.2018 |
| | 2. | 120 | Morgenstond | 9472 g | Korpipuro | 28.01.2018 |
| | 3. | 120 | Lupu 10 | 4697 g | Korpipuro | 20.10.2019 |
| | 4. | 120 | *Memmu* | 4683 g | Korpipuro | 26.09.2018 |
| | 5. | 120 | Kuha-Kalle | 3138 g | Korpipuro | 20.10.2019 |