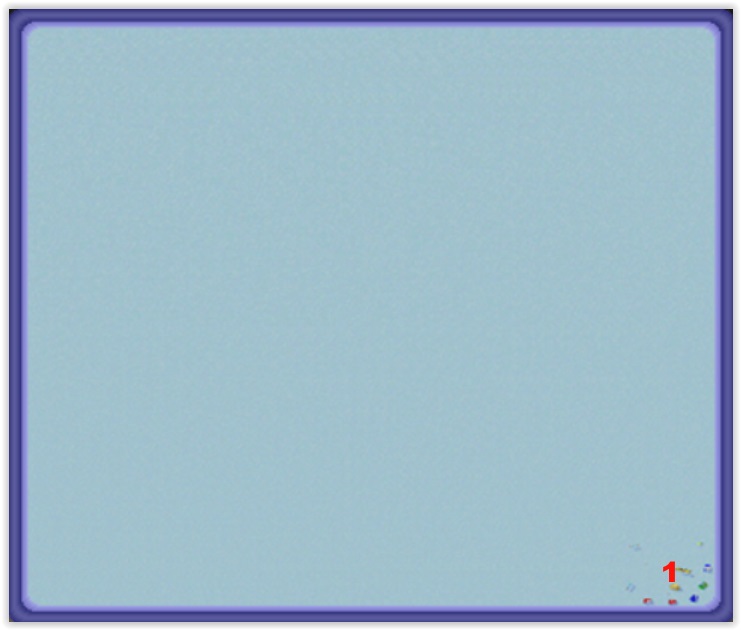 Lake: Meri
Start Places:
Description:
Lake:
Meri (sea) is an area in the middle of open sea. It reveals its nature only after looking at the depth map. It shows that the sea bottom rises and forms a steep ridge. Fish shouls(d) tend to gather around the edges of the ridge, especially during early autum.
Fishing:
Fishing takes place mainly around the ridge, where you can occasionally get good amount of fish. Fish is found elsewhere as well, but locating them is more challenging. The perch in the area are typically quite big, especially during autumn and late spring. On other times they tend to be smaller, but more vast in amount.
Fish:
Perch, Pike, Trout, Ruffe, Whitefish, Salmon, Viviparous, Bull-rout, Three-spined sticleback.
Species / obtained: 9 / 9
---
TOP-5 Largest fish by species
| | Rank | Player | Weight | Species | Lake | Date |
| --- | --- | --- | --- | --- | --- | --- |
| | 1. | Igogo87 | 1560 g | Perch | Meri | 20.10.2018 |
| | 2. | total | 1548 g | Perch | Meri | 26.02.2019 |
| | 3. | "Anakonda" | 1533 g | Perch | Meri | 10.10.2017 |
| | 4. | Khon | 1523 g | Perch | Meri | 08.06.2019 |
| | 5. | MATIAS "MaPu" | 1510 g | Perch | Meri | 11.03.2016 |
| | 1. | Elisbeth/Liisa"ihmemaassa" | 6592 g | Pike | Meri | 12.03.2016 |
| | 2. | Jarmo Jalonen | 6346 g | Pike | Meri | 26.11.2017 |
| | 3. | Kenny | 5540 g | Pike | Meri | 15.05.2019 |
| | 4. | Ämpee | 5508 g | Pike | Meri | 13.09.2016 |
| | 5. | JussiK87 | 5391 g | Pike | Meri | 23.11.2015 |
| | 1. | Leszek G | 340 g | Bull-rout | Meri | 21.01.2014 |
| | 2. | Käppiss | 310 g | Bull-rout | Meri | 03.02.2019 |
| | 3. | Jamo | 243 g | Bull-rout | Meri | 03.11.2015 |
| | 4. | Morripoika | 236 g | Bull-rout | Meri | 14.03.2018 |
| | 5. | JMT | 223 g | Bull-rout | Meri | 16.02.2014 |
| | 1. | Liisa"ihmemaassa" | 101 g | Ruffe | Meri | 03.10.2015 |
| | 2. | J@k | 100 g | Ruffe | Meri | 25.10.2014 |
| | 3. | Lars Koukku | 99 g | Ruffe | Meri | 07.07.2016 |
| | 4. | ESME | 99 g | Ruffe | Meri | 11.11.2016 |
| | 5. | Vileria | 98 g | Ruffe | Meri | 29.11.2019 |
| | 1. | Quu_Ukko | 88 g | Viviparous | Meri | 21.07.2016 |
| | 2. | Remi | 86 g | Viviparous | Meri | 10.08.2014 |
| | 3. | Ultralight | 86 g | Viviparous | Meri | 01.06.2016 |
| | 4. | zurek | 85 g | Viviparous | Meri | 08.05.2017 |
| | 5. | Anatoliu RUS | 82 g | Viviparous | Meri | 30.09.2013 |
| | 1. | Majzan | 10 g | Three-spined stickleback | Meri | 03.05.2015 |
| | 2. | janusz-kuzniar | 9 g | Three-spined stickleback | Meri | 26.10.2019 |
| | 3. | neksus | 8 g | Three-spined stickleback | Meri | 12.01.2014 |
| | 4. | renars | 8 g | Three-spined stickleback | Meri | 07.04.2014 |
| | 5. | exte | 8 g | Three-spined stickleback | Meri | 17.11.2014 |
| | 1. | Metzgar | 2120 g | Salmon | Meri | 04.02.2017 |
| | 2. | Elias Mönkkönen | 2027 g | Salmon | Meri | 09.08.2016 |
| | 3. | Tapio nissinen | 1963 g | Salmon | Meri | 07.03.2016 |
| | 4. | robinz | 1957 g | Salmon | Meri | 20.04.2014 |
| | 5. | Pelti Kii | 1913 g | Salmon | Meri | 08.06.2013 |
| | 1. | Mikkelson | 2125 g | Whitefish | Meri | 02.01.2017 |
| | 2. | Yo-Zuri | 2015 g | Whitefish | Meri | 08.01.2017 |
| | 3. | Vit | 2012 g | Whitefish | Meri | 05.07.2016 |
| | 4. | bebrs | 1995 g | Whitefish | Meri | 25.11.2018 |
| | 5. | LD50-FIN. | 1966 g | Whitefish | Meri | 13.01.2020 |
| | 1. | Veikko Vanaja | 3683 g | Trout | Meri | 14.09.2016 |
| | 2. | Atukka | 3651 g | Trout | Meri | 27.10.2016 |
| | 3. | Tiikeri2 | 3611 g | Trout | Meri | 25.12.2016 |
| | 4. | JakePahkis | 3597 g | Trout | Meri | 24.05.2019 |
| | 5. | KalaMies(A) | 3573 g | Trout | Meri | 31.01.2017 |
TOP-5 Best results in total weight
| | Rank | Time/Min. | Player | Weight | Lake | Date |
| --- | --- | --- | --- | --- | --- | --- |
| | 1. | 10 | Bany | 5112 g | Meri | 22.04.2014 |
| | 2. | 10 | Trapant | 4631 g | Meri | 05.07.2013 |
| | 3. | 10 | Pefletti | 4484 g | Meri | 24.08.2013 |
| | 4. | 10 | Alex26rus | 3755 g | Meri | 27.09.2013 |
| | 5. | 10 | J@k | 3711 g | Meri | 28.01.2017 |
| | 1. | 15 | Bany | 9225 g | Meri | 20.05.2013 |
| | 2. | 15 | dem zlatoust 74 | 8480 g | Meri | 15.02.2014 |
| | 3. | 15 | Epi | 8240 g | Meri | 28.04.2017 |
| | 4. | 15 | Trapant | 7521 g | Meri | 28.06.2014 |
| | 5. | 15 | barbadun | 7382 g | Meri | 25.09.2019 |
| | 1. | 30 | Bany | 24614 g | Meri | 20.05.2013 |
| | 2. | 30 | yural | 21056 g | Meri | 26.08.2016 |
| | 3. | 30 | Havi | 20866 g | Meri | 29.04.2016 |
| | 4. | 30 | exte | 19481 g | Meri | 29.10.2013 |
| | 5. | 30 | sven | 19373 g | Meri | 02.08.2016 |
| | 1. | 60 | Bany | 35756 g | Meri | 21.04.2014 |
| | 2. | 60 | morfeusz | 33176 g | Meri | 12.12.2013 |
| | 3. | 60 | Happikato | 31792 g | Meri | 27.03.2014 |
| | 4. | 60 | MATIAS "MaPu" | 28777 g | Meri | 05.04.2016 |
| | 5. | 60 | Cousen | 27087 g | Meri | 05.11.2016 |
| | 1. | 90 | Ozzman | 38771 g | Meri | 06.02.2020 |
| | 2. | 90 | Lupu 10 | 31748 g | Meri | 10.05.2019 |
| | 3. | 90 | morfeusz | 31262 g | Meri | 03.01.2014 |
| | 4. | 90 | Jorejuhani | 29734 g | Meri | 15.03.2016 |
| | 5. | 90 | –Orava– | 25436 g | Meri | 25.02.2016 |
| | 1. | 120 | Lupu 10 | 51044 g | Meri | 28.02.2019 |
| | 2. | 120 | Smigu | 46241 g | Meri | 18.03.2016 |
| | 3. | 120 | Jorejuhani | 44754 g | Meri | 18.03.2016 |
| | 4. | 120 | anne | 39181 g | Meri | 21.01.2014 |
| | 5. | 120 | Matikka Koira | 37051 g | Meri | 18.09.2016 |