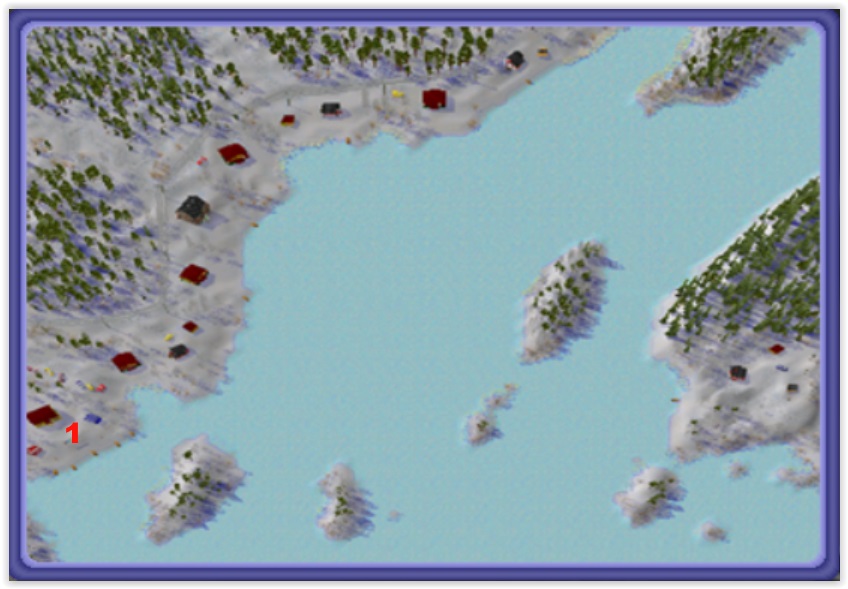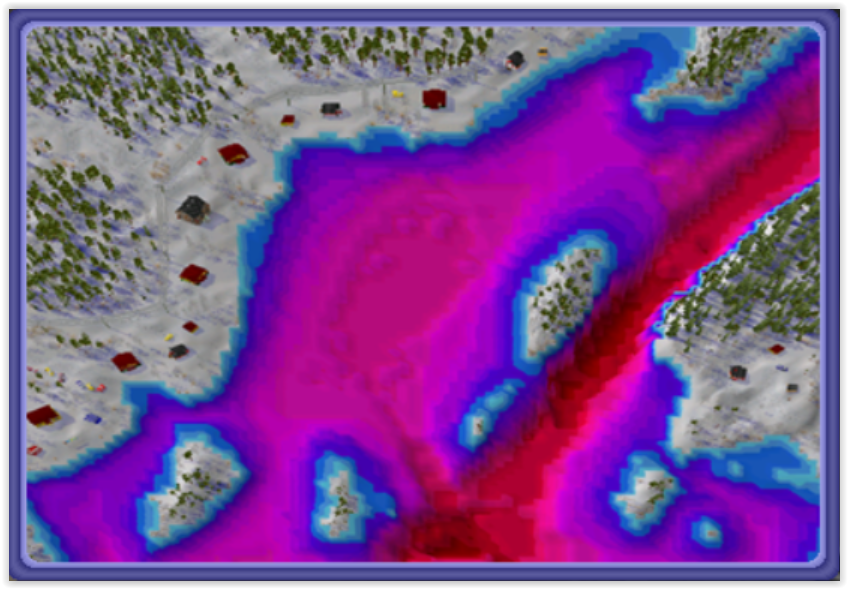 Lake: Linlonlahti
Start Places:
Description:
Lake:
Linlonlahti is a seaside bay located at Kirkkonummi. Quick variations between deep and shallow water makes the area interesting place to fish. Narrow spots between the islands might also provide well fish time to time.
Fishing:
The place is well known from zander ice fishing, and provides, at least in theory, good possibilities for that. Best times to catch the zander or the perch are early autumn and late spring. In the autumn also the white fish might get attracted to small lures. The trout are rare but decent size. Also the pike with sharp teeth might be teasing the fishermen.
Fish:
Perch, Zander, White fish, Pike, Trout, Roach, Ruffe, Bream, Silver bream, Smelt, Ide, Rudd, Rainbow trout, Salmon, Viviparous, Bull-rout, Baltic herring, Three-spined stickleback, Burbot.
Species / obtained: 19 / 19
---
TOP-5 Largest fish by species
| | Rank | Player | Weight | Species | Lake | Date |
| --- | --- | --- | --- | --- | --- | --- |
| | 1. | Sheriff [Lettland] | 1335 g | Perch | Linlonlahti | 19.01.2014 |
| | 2. | barbadun | 1327 g | Perch | Linlonlahti | 07.09.2019 |
| | 3. | Pressa | 1319 g | Perch | Linlonlahti | 17.05.2017 |
| | 4. | Grabeklis | 1317 g | Perch | Linlonlahti | 07.01.2017 |
| | 5. | Kala-Vale | 1317 g | Perch | Linlonlahti | 25.03.2019 |
| | 1. | Olteri | 4082 g | Pike | Linlonlahti | 15.10.2016 |
| | 2. | alabaman_musta_kyy | 3892 g | Pike | Linlonlahti | 26.11.2016 |
| | 3. | Jormis | 3644 g | Pike | Linlonlahti | 30.08.2019 |
| | 4. | Äkkijyrkkä | 3512 g | Pike | Linlonlahti | 20.11.2018 |
| | 5. | kala-ukko | 3270 g | Pike | Linlonlahti | 24.09.2017 |
| | 1. | gudritis | 207 g | Bull-rout | Linlonlahti | 16.11.2018 |
| | 2. | Junnukka | 202 g | Bull-rout | Linlonlahti | 13.02.2018 |
| | 3. | hannelore | 200 g | Bull-rout | Linlonlahti | 17.05.2016 |
| | 4. | Saras | 195 g | Bull-rout | Linlonlahti | 05.02.2018 |
| | 5. | lareman | 184 g | Bull-rout | Linlonlahti | 22.10.2018 |
| | 1. | Rapolas | 53 g | Ruffe | Linlonlahti | 01.10.2013 |
| | 2. | Janne_83 (A) | 53 g | Ruffe | Linlonlahti | 11.10.2013 |
| | 3. | Rokas | 53 g | Ruffe | Linlonlahti | 09.03.2014 |
| | 4. | ALEX-74 | 53 g | Ruffe | Linlonlahti | 29.12.2014 |
| | 5. | Karhunkaataja | 53 g | Ruffe | Linlonlahti | 20.09.2015 |
| | 1. | Armine | 1970 g | Rainbow trout | Linlonlahti | 28.09.2013 |
| | 2. | Hammer | 1935 g | Rainbow trout | Linlonlahti | 21.04.2013 |
| | 3. | MATIAS "MaPu" | 1919 g | Rainbow trout | Linlonlahti | 18.03.2016 |
| | 4. | Sinikka | 1878 g | Rainbow trout | Linlonlahti | 15.04.2018 |
| | 5. | stalevar (A) | 1856 g | Rainbow trout | Linlonlahti | 11.03.2017 |
| | 1. | Hebartto | 102 g | Viviparous | Linlonlahti | 28.12.2019 |
| | 2. | exte | 91 g | Viviparous | Linlonlahti | 31.12.2017 |
| | 3. | mare [FIN] | 81 g | Viviparous | Linlonlahti | 22.01.2018 |
| | 4. | Teemu (Procyon II) | 80 g | Viviparous | Linlonlahti | 21.01.2015 |
| | 5. | huligaani | 77 g | Viviparous | Linlonlahti | 07.03.2017 |
| | 1. | Kottage | 11 g | Three-spined stickleback | Linlonlahti | 19.12.2018 |
| | 2. | LD50FIN | 11 g | Three-spined stickleback | Linlonlahti | 26.12.2019 |
| | 3. | Bul*var | 10 g | Three-spined stickleback | Linlonlahti | 13.12.2014 |
| | 4. | Björnis | 10 g | Three-spined stickleback | Linlonlahti | 29.07.2018 |
| | 5. | Hesato | 9 g | Three-spined stickleback | Linlonlahti | 02.05.2013 |
| | 1. | _progress1ve | 3377 g | Zander | Linlonlahti | 05.11.2016 |
| | 2. | Mak-ke | 3327 g | Zander | Linlonlahti | 08.01.2017 |
| | 3. | Nikkez | 3319 g | Zander | Linlonlahti | 17.03.2016 |
| | 4. | Arska75 | 3302 g | Zander | Linlonlahti | 28.01.2019 |
| | 5. | Krille 81 [SWE] | 3242 g | Zander | Linlonlahti | 22.12.2019 |
| | 1. | canoe_dog | 54 g | Smelt | Linlonlahti | 11.05.2013 |
| | 2. | Pete The Heat | 54 g | Smelt | Linlonlahti | 22.07.2015 |
| | 3. | Leszek2 | 54 g | Smelt | Linlonlahti | 12.08.2015 |
| | 4. | kala-ukko | 54 g | Smelt | Linlonlahti | 12.11.2018 |
| | 5. | JoonasJ | 53 g | Smelt | Linlonlahti | 24.04.2013 |
| | 1. | os-ku | 3603 g | Bream | Linlonlahti | 17.05.2019 |
| | 2. | [BoB] Miika | 3552 g | Bream | Linlonlahti | 20.08.2017 |
| | 3. | Olteri | 3541 g | Bream | Linlonlahti | 27.09.2016 |
| | 4. | Trapant | 3498 g | Bream | Linlonlahti | 23.05.2015 |
| | 5. | Nökerö | 3372 g | Bream | Linlonlahti | 22.11.2014 |
| | 1. | Janne_83 (A) | 2301 g | Salmon | Linlonlahti | 23.12.2015 |
| | 2. | yural | 1982 g | Salmon | Linlonlahti | 29.04.2017 |
| | 3. | Nighed | 1923 g | Salmon | Linlonlahti | 20.10.2013 |
| | 4. | Jäynä Möinen | 1359 g | Salmon | Linlonlahti | 05.03.2019 |
| | 5. | Miimiimii | 1232 g | Salmon | Linlonlahti | 20.03.2017 |
| | 1. | R Nieminen | 4580 g | Burbot | Linlonlahti | 08.12.2013 |
| | 2. | ALEX-74 | 4571 g | Burbot | Linlonlahti | 26.11.2014 |
| | 3. | nepali | 4509 g | Burbot | Linlonlahti | 14.09.2013 |
| | 4. | Marcis_LV | 4441 g | Burbot | Linlonlahti | 29.10.2017 |
| | 5. | KuKa | 4435 g | Burbot | Linlonlahti | 16.11.2017 |
| | 1. | Hrosskell | 342 g | Silver bream | Linlonlahti | 14.09.2017 |
| | 2. | janib | 338 g | Silver bream | Linlonlahti | 25.09.2016 |
| | 3. | Superhessu | 337 g | Silver bream | Linlonlahti | 23.08.2016 |
| | 4. | James79 | 337 g | Silver bream | Linlonlahti | 04.04.2017 |
| | 5. | Bonsqu | 336 g | Silver bream | Linlonlahti | 06.06.2018 |
| | 1. | Kaisa | 93 g | Roach | Linlonlahti | 04.01.2015 |
| | 2. | Matikka Koira Auto | 93 g | Roach | Linlonlahti | 23.10.2017 |
| | 3. | Taku | 92 g | Roach | Linlonlahti | 18.05.2013 |
| | 4. | Nökerö | 92 g | Roach | Linlonlahti | 14.09.2013 |
| | 5. | Mikko[MPPK] (FIN) | 92 g | Roach | Linlonlahti | 03.01.2014 |
| | 1. | Rollo | 2105 g | Ide | Linlonlahti | 27.02.2016 |
| | 2. | Mikael Snicker | 2091 g | Ide | Linlonlahti | 06.07.2016 |
| | 3. | Markku100 | 1970 g | Ide | Linlonlahti | 29.11.2018 |
| | 4. | Mikko Jalonen | 1905 g | Ide | Linlonlahti | 09.09.2018 |
| | 5. | Piscator | 1897 g | Ide | Linlonlahti | 10.09.2019 |
| | 1. | Marja | 2387 g | Whitefish | Linlonlahti | 07.02.2018 |
| | 2. | "Anakonda" | 2324 g | Whitefish | Linlonlahti | 14.03.2016 |
| | 3. | Joonam | 2244 g | Whitefish | Linlonlahti | 20.12.2019 |
| | 4. | Metzgar | 2236 g | Whitefish | Linlonlahti | 29.05.2017 |
| | 5. | Mörrimöykky | 2228 g | Whitefish | Linlonlahti | 25.09.2014 |
| | 1. | exte | 45 g | Baltic herring | Linlonlahti | 10.12.2016 |
| | 2. | Teemu (Procyon II) | 42 g | Baltic herring | Linlonlahti | 11.05.2014 |
| | 3. | lareman | 40 g | Baltic herring | Linlonlahti | 05.09.2016 |
| | 4. | Holssi | 40 g | Baltic herring | Linlonlahti | 28.11.2016 |
| | 5. | Bul*var | 39 g | Baltic herring | Linlonlahti | 06.12.2014 |
| | 1. | #MobyVanKenobi# | 489 g | Rudd | Linlonlahti | 19.11.2015 |
| | 2. | R.N | 489 g | Rudd | Linlonlahti | 22.05.2016 |
| | 3. | LSKisa | 489 g | Rudd | Linlonlahti | 14.12.2016 |
| | 4. | SeaCat | 489 g | Rudd | Linlonlahti | 19.07.2017 |
| | 5. | Grafas | 489 g | Rudd | Linlonlahti | 17.10.2017 |
| | 1. | RÖNÖ OY | 2295 g | Trout | Linlonlahti | 22.10.2019 |
| | 2. | papa lv | 2283 g | Trout | Linlonlahti | 28.07.2019 |
| | 3. | Teemu (Procyon II) | 2166 g | Trout | Linlonlahti | 19.12.2019 |
| | 4. | Grafas | 2162 g | Trout | Linlonlahti | 10.07.2016 |
| | 5. | Guntars[VMK] | 2118 g | Trout | Linlonlahti | 26.10.2017 |
TOP-5 Best results in total weight
| | Rank | Time/Min. | Player | Weight | Lake | Date |
| --- | --- | --- | --- | --- | --- | --- |
| | 1. | 10 | Fifi78 | 7180 g | Linlonlahti | 10.05.2013 |
| | 2. | 10 | Armine | 6578 g | Linlonlahti | 07.08.2013 |
| | 3. | 10 | Pefletti | 6266 g | Linlonlahti | 05.08.2013 |
| | 4. | 10 | Cars | 5475 g | Linlonlahti | 07.05.2013 |
| | 5. | 10 | Metu | 5313 g | Linlonlahti | 17.11.2019 |
| | 1. | 15 | Oleg | 12594 g | Linlonlahti | 25.08.2014 |
| | 2. | 15 | sven | 11586 g | Linlonlahti | 18.08.2014 |
| | 3. | 15 | Evgen | 10492 g | Linlonlahti | 05.01.2014 |
| | 4. | 15 | KuKa | 9797 g | Linlonlahti | 08.03.2015 |
| | 5. | 15 | EVA (Zlat") | 9661 g | Linlonlahti | 17.09.2013 |
| | 1. | 30 | Epi | 21959 g | Linlonlahti | 12.06.2019 |
| | 2. | 30 | ED | 19953 g | Linlonlahti | 04.12.2018 |
| | 3. | 30 | sven | 19463 g | Linlonlahti | 04.07.2019 |
| | 4. | 30 | Somm | 19084 g | Linlonlahti | 29.09.2013 |
| | 5. | 30 | J@k | 18953 g | Linlonlahti | 27.12.2014 |
| | 1. | 60 | –Orava– | 24908 g | Linlonlahti | 16.03.2016 |
| | 2. | 60 | Rajamaa | 23666 g | Linlonlahti | 24.09.2015 |
| | 3. | 60 | Olteri | 23625 g | Linlonlahti | 14.03.2018 |
| | 4. | 60 | Bany | 23392 g | Linlonlahti | 22.09.2014 |
| | 5. | 60 | Cars | 22445 g | Linlonlahti | 20.08.2013 |
| | 1. | 90 | Cars | 21840 g | Linlonlahti | 21.08.2013 |
| | 2. | 90 | Tonza_888 | 17727 g | Linlonlahti | 21.11.2016 |
| | 3. | 90 | eemail | 15228 g | Linlonlahti | 21.11.2016 |
| | 4. | 90 | Lupu 10 | 12065 g | Linlonlahti | 10.05.2019 |
| | 5. | 90 | Mii911 | 10609 g | Linlonlahti | 21.11.2016 |
| | 1. | 120 | SJ | 31225 g | Linlonlahti | 23.10.2013 |
| | 2. | 120 | ESME | 30892 g | Linlonlahti | 14.03.2019 |
| | 3. | 120 | Jorma Kala | 29431 g | Linlonlahti | 29.05.2014 |
| | 4. | 120 | jutapo | 28964 g | Linlonlahti | 02.11.2013 |
| | 5. | 120 | Happikato | 23454 g | Linlonlahti | 29.05.2014 |